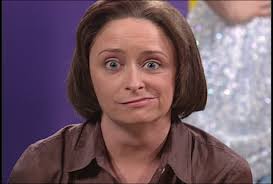 The true-to-life nature of SNL's sketch on Debbie Downer now has backing from the Facebook Team. According to a Facebook research study, it turns out our moods are directly affected by what our friends share on social media.
I was sent a Mashable article on the ethical implications of this study and traced it back to the origin to uncover the conclusions of this peer-reviewed research.
Along with Cornell and UCSF, Facebook researchers used their news feed algorithm to edit the posted content on almost 700,000 user profiles. They skewed the feed either positively or negatively and then analyzed the resulting posts. The hypothesis was that the ingested content would affect the readers' emotional states and contribute to an increased emotional response in their own posts. But the question was whether it would be correlative or inversely correlative. In other words, would reading positive content lead to writing more positive content or to writing more negative content? And vice versa.
The results? In short, they found that those whose feed was skewed positively ended up posting more positive content themselves and, conversely, those whose skewed negatively posted more negative content.
For some of you, this may seem like a no-brainer. However, in psychology theory it doesn't always pan out this way. Some research supports the opposite results that positive content skews negatively as a bias effect (meaning we're socially influenced and typically react against that influence by assuming the opposite emotional response).
However we view the ethical implications of this research, it supports an important counseling idea: co-rumination. This is the belief that our moods are affected by the moods of those around us. This is so pervasive that, cognitively, when we hear others share negative beliefs about themselves, negative information, or critical ideas, over and over in a cognitive loop (rumination), we're more likely to internalize those beliefs and feelings ourselves and start our own pessimistic loop.
Debbie Downer is a great example of this. Maybe you're having a good day, but then run into Debbie who shares bad news, or you read something depressing on the internet. How do you feel afterwards? How does that content affect you? Now, imagine that Debbie doesn't just share one piece of bad news, but fifteen horrible tragedies; how do you feel then?
In a digital world, we're more vulnerable to absorbing large quantities of information in a shorter period of time than we were in bygone, analogue eras. Much of what we absorb has an emotional bias, whether we're aware of it or not. This means that what we're ingesting from our news feed can be metabolized differently depending on the emotions underneath that content. And anybody who knows dieting knows that metabolic rates can either make or break weight loss. In the same way, our ability to metabolize emotional content will affect the way we feel, think, and react—making or breaking our day.
This means intentional decisions about who and what we learn from are important to our emotional well-being. It also supports something else. Absorbing information well means we need to learn to stand on our own two feet. (More on that later.)
Have you considered how much you're impacted by what you see and read on Facebook, Twitter, Instagram etc.? It would be easy for any of us to believe we're above such impressionable responses, but as social creatures we were made to respond to the emotions of fellow humans, so whether we like it or not mirroring their responses is instinctual and catalytic.
So if this post made you angry, or sad, you can just call me Debbie Downer, blame your mood on my irritating ruminations, and go back to scanning memes and witty aphorisms. Or, you can start viewing social media just a little bit differently.
For my part, I'm curious about Mark Zuckerberg's emotional response when he sees articles like this hit his own news feed…