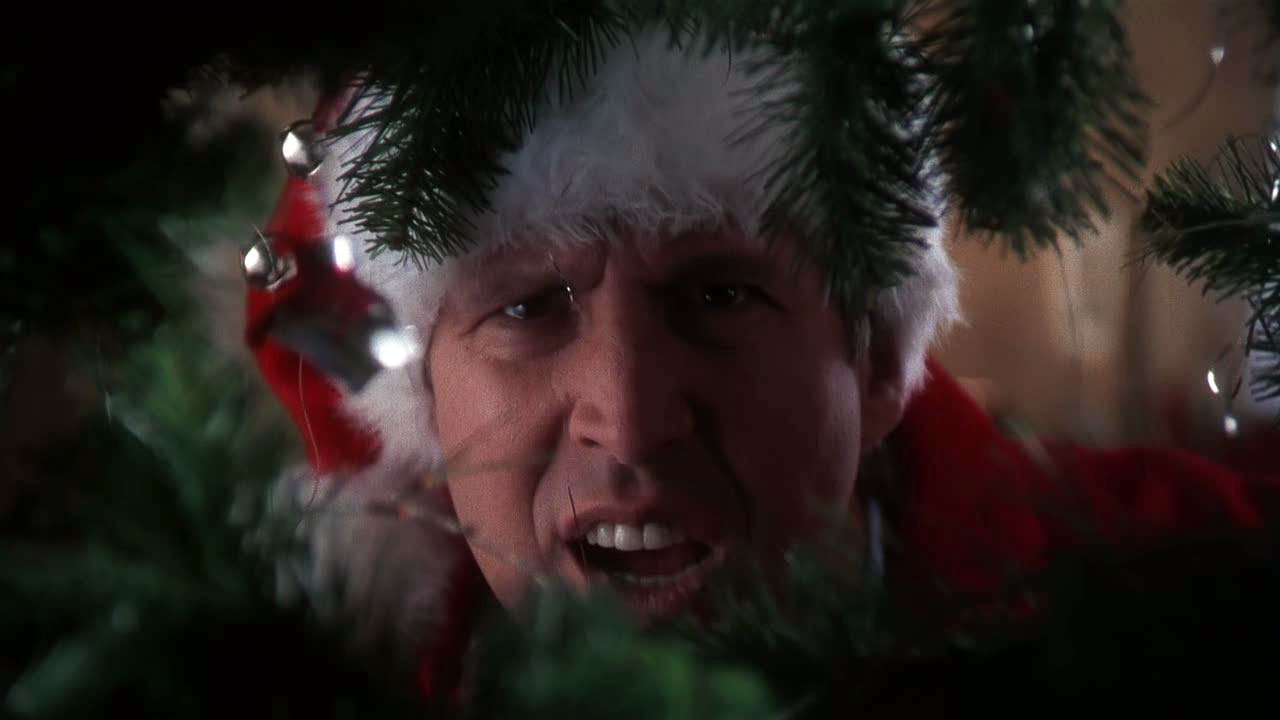 "Can I refill your eggnog for you? Get you something to eat? Drive you out to the middle of nowhere and leave you for dead?" –Clark Griswold, National Lampoon's Christmas Vacation 
Thanksgiving is right around the corner.  Considering it arrives late this year, our shopping days will be shortened; a cruel, Christmas joke for those who aren't predisposed to early holiday prep.  At this juncture in the year, many of us have resigned ourselves to simply surviving the long list of holiday expectations without having it end in epic failure.
When we think of the epic holiday fail, many of our minds immediately jump to National Lampoon's Christmas Vacation.  For those of you who haven't seen it, let me attempt a tidy summary.  It's a movie about the stereotypical awkward family (understatement), trying to survive visits from quirky relatives (understatement), scrambling to find the perfect gift, while experiencing lighting debacles (understatement), avoiding uptight neighbors, and salvaging a squirrel-infested Christmas tree.  If this resonates with your own holiday experience, you should call me; I know a few therapists.
As an aside, my yearly review of the movie left me mortified to realize I own the same reading glasses as Clark Griswold.  A bold argument against repurposing unisex fashion from decades ago as vintage and trendy, but that's for another post.
So in the spirit of holiday mishaps, and as an homage to the quintessential Christmas catastrophe known as the Griswolds, here's a list of ten actionable items that will ensure you lose it over family festivities:
1–Bring up every hot button issue with the extended family.  Including, but not limited to: the debt ceiling, healthcare, and your mother-in-law's haircut.
2–Camp out in the living room of your distant relatives, for the entirety of the holiday season, and be sure to arrive unannounced.
3–Challenge yourself to accept every party invitation and volunteer your family to help with prep AND clean-up.  Then wax eloquent on how it's a "character building" exercise.
4–Visit all relatives in one, 16-hour period, preferably arriving in your SUV adorned with a luggage rack to cart all gifts, leftovers, and your family therapist on retainer. (Note: Your family therapist would kindly appreciate a seat in the car.)
5–Gift wrap each awkwardly-shaped stocking stuffer…wait for it…for 15 to 20 people.  (Not that I've done this before.)
6–String your prettiest, holiday lights over the stairs so that while you're snoozing after last-minute shopping, your kids can use them to bungee jump down and rifle through the bags.  (Kids, this is way better in theory than execution.)
7–Scramble for Parent of the Year award (defying the deadline), by making 12 dozen, hand-decorated sugar cookies in a 2-hour period for son's boy scout troop.
8–Get a head start on the epic New Year's resolution to forego boundary setting, beginning with a universal, open-ended invitation to family and friends to stop by.
9–Volunteer your spouse for every holiday event you're solicited to help with…without telling them.  (Note: In the game of life, once your spouse finds out, do not pass go, proceed directly to the sofa.)
10–Last but not least, the best way to enjoy the epic holiday fail is to forego Christmas lists and subscribe every dear friend and relative to the jelly of the month club.  After all, it is the gift that keeps on giving.
Happy holidays, everyone!!
Have other tips to add to the list?  Feel free to post in the comments.